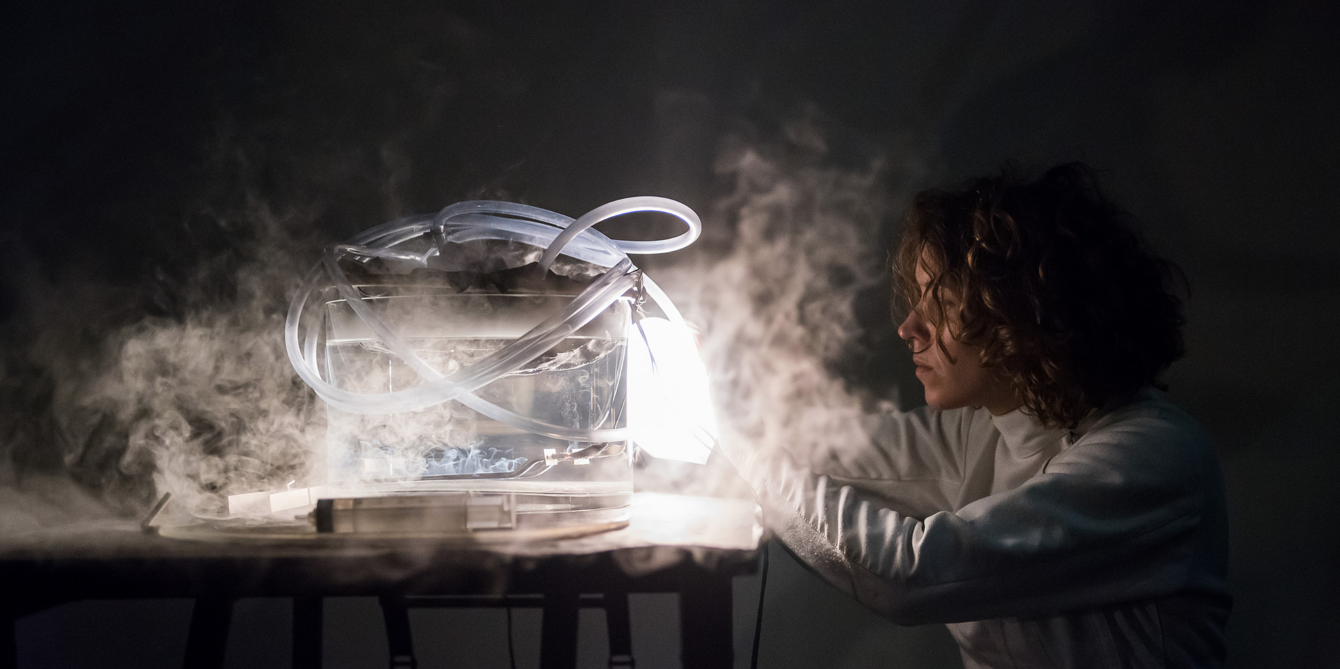 Marie-Luce Nadal (MLN, born in France in 1984) is a transdisciplinary eco-feminist and queer visual artist & researcher. MLN is interested in the scientific and mystical relationships that we nurture with our environment, especially with our atmosphere. MLN creates performative machine-works, which have the particularity of combining plastic singularity, scientific research and technical viability with the intention that these objects may be used or deployed by the audience.
This fascination is especially haunted by the direct impact of atmospheric phenomena. Meteorological and artistic experiences are part of Marie-Luce's universe. An organic and spiritual relationship binds her to the sky. Through modern forms of writing, embodied in movement and image, systems of projections and metonymies, through variations of scales and animated reproductions of atmospheric systems, MLN seeks to rediscover this vitality, to put it forward and to nourish it in the minds of the audience.
Marie-Luce Nadal holds a PhD from SACRe Laboratory, Ecole Nationale Supérieure des Arts Décoratifs and PSL Research University, Paris, France. Her work is shown in multiple international and French institutions.
Download MLN's
portfolio
and
CV
.